Created by Nobel Prize winning scientist Rod McKinnon, Hotshot works to stop muscle cramping common with athletes.
Naming, graphic identity, and custom packaging for Hotshot.
Designed at Pentagram.
Creative Direction: Michael Bierut
Bottle and structural packaging design: Daniel Weil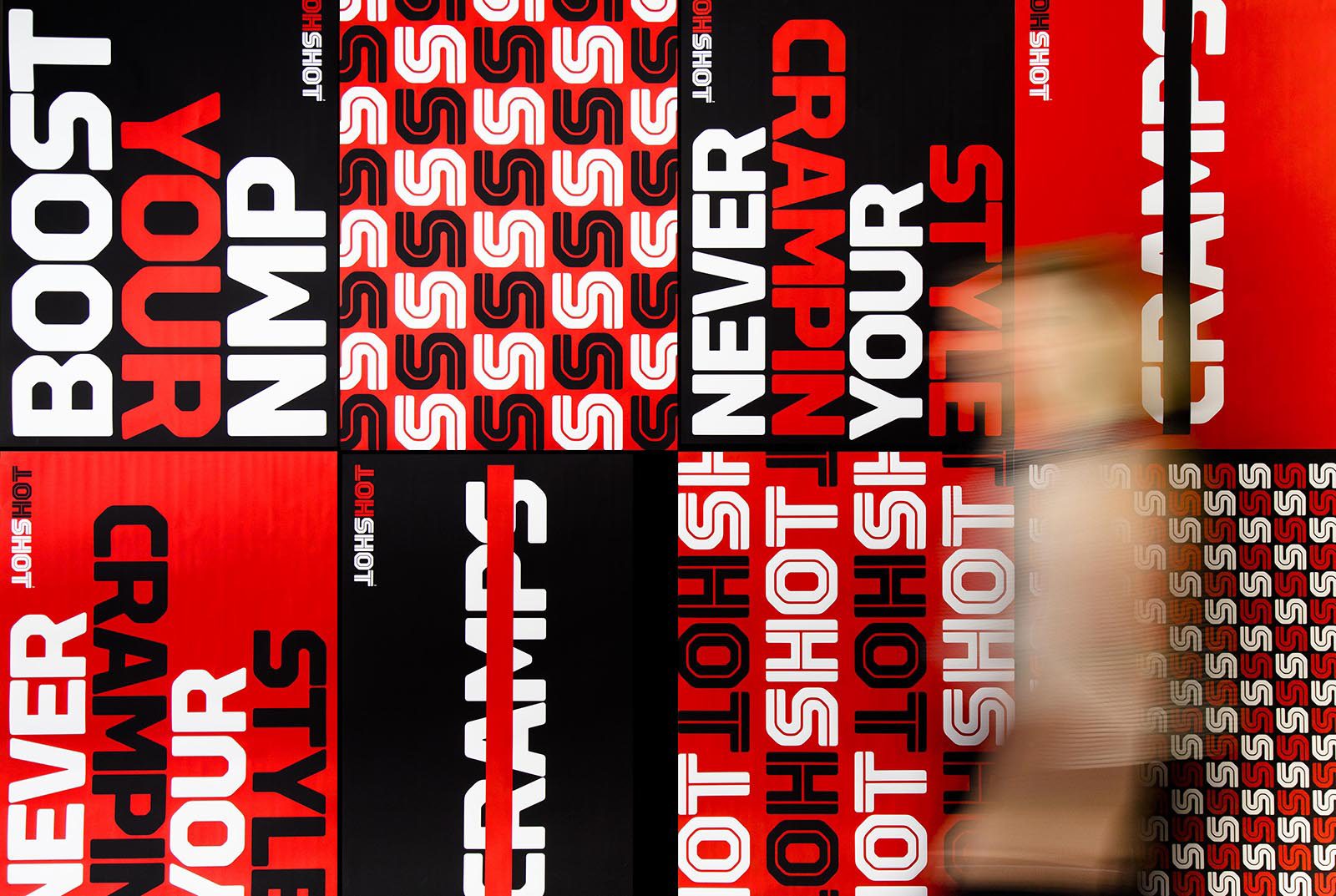 The name Hotshot can be made into a palindrome when used in its primary configuration shown right. The inlined typography used alludes the ion channels that the formulation targets.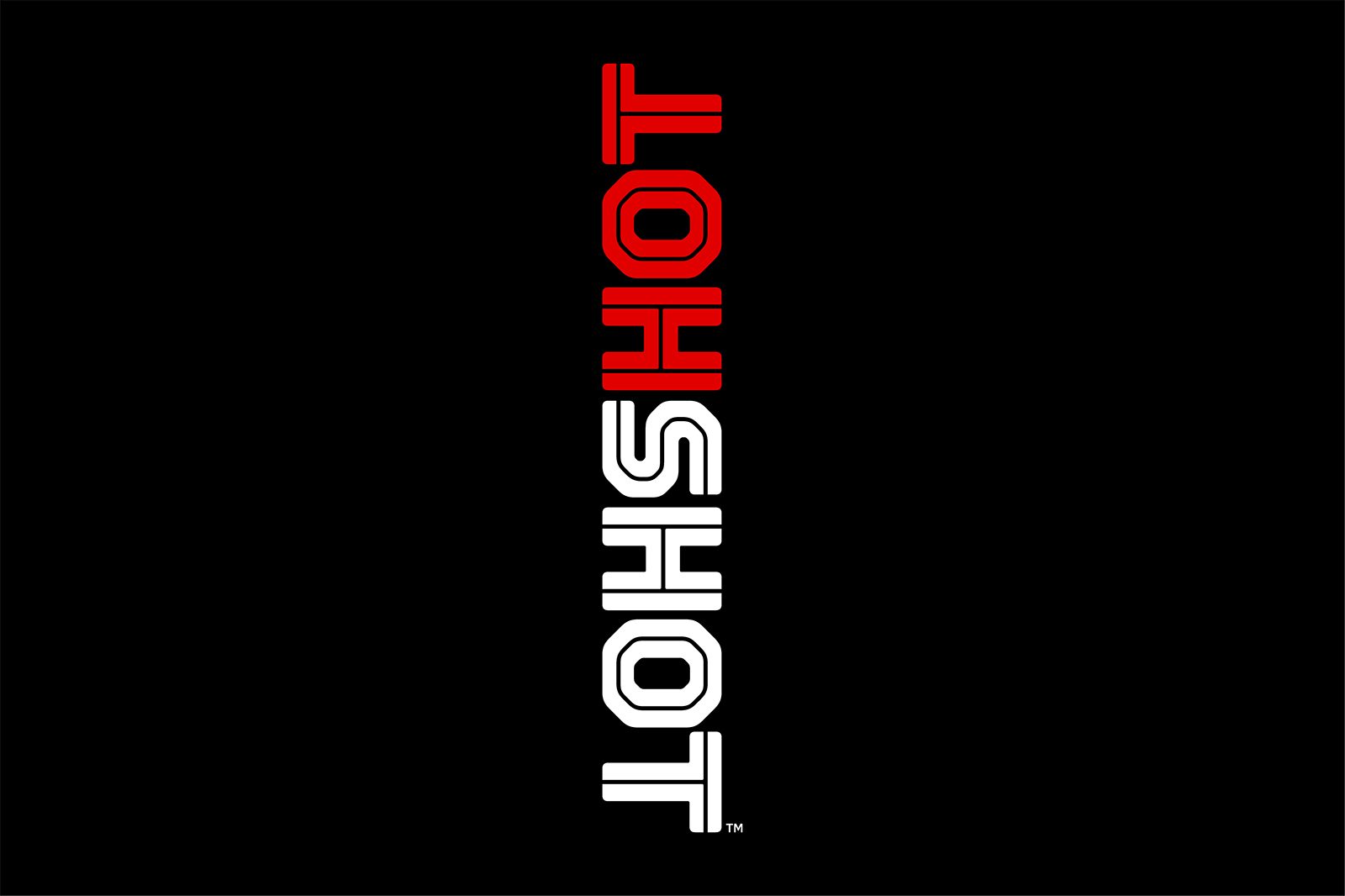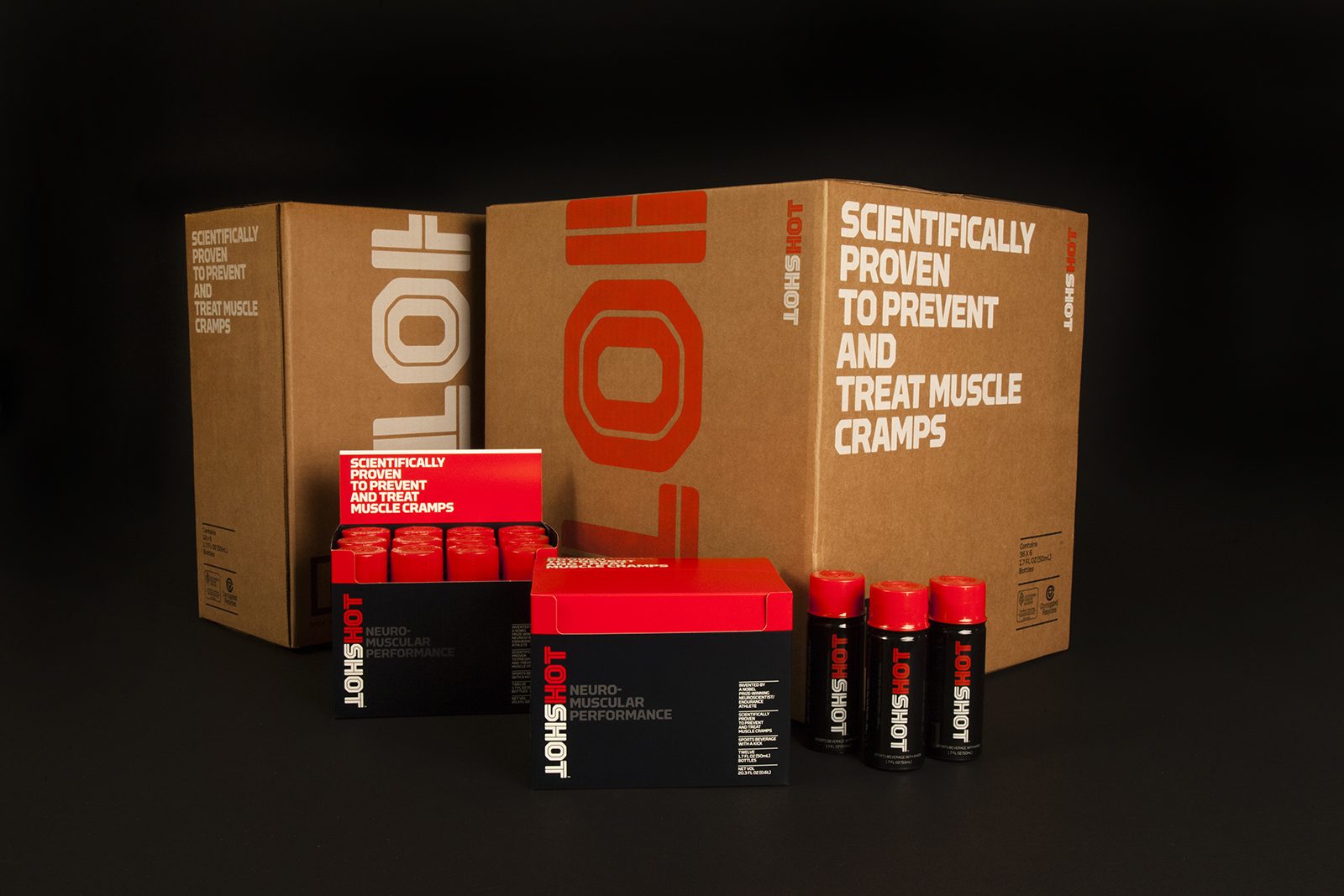 We created a full suite of packages, including shipping boxes, product boxes that double as point of purchase displays, and a custom designed bottle to allow for easy consumption while on the move.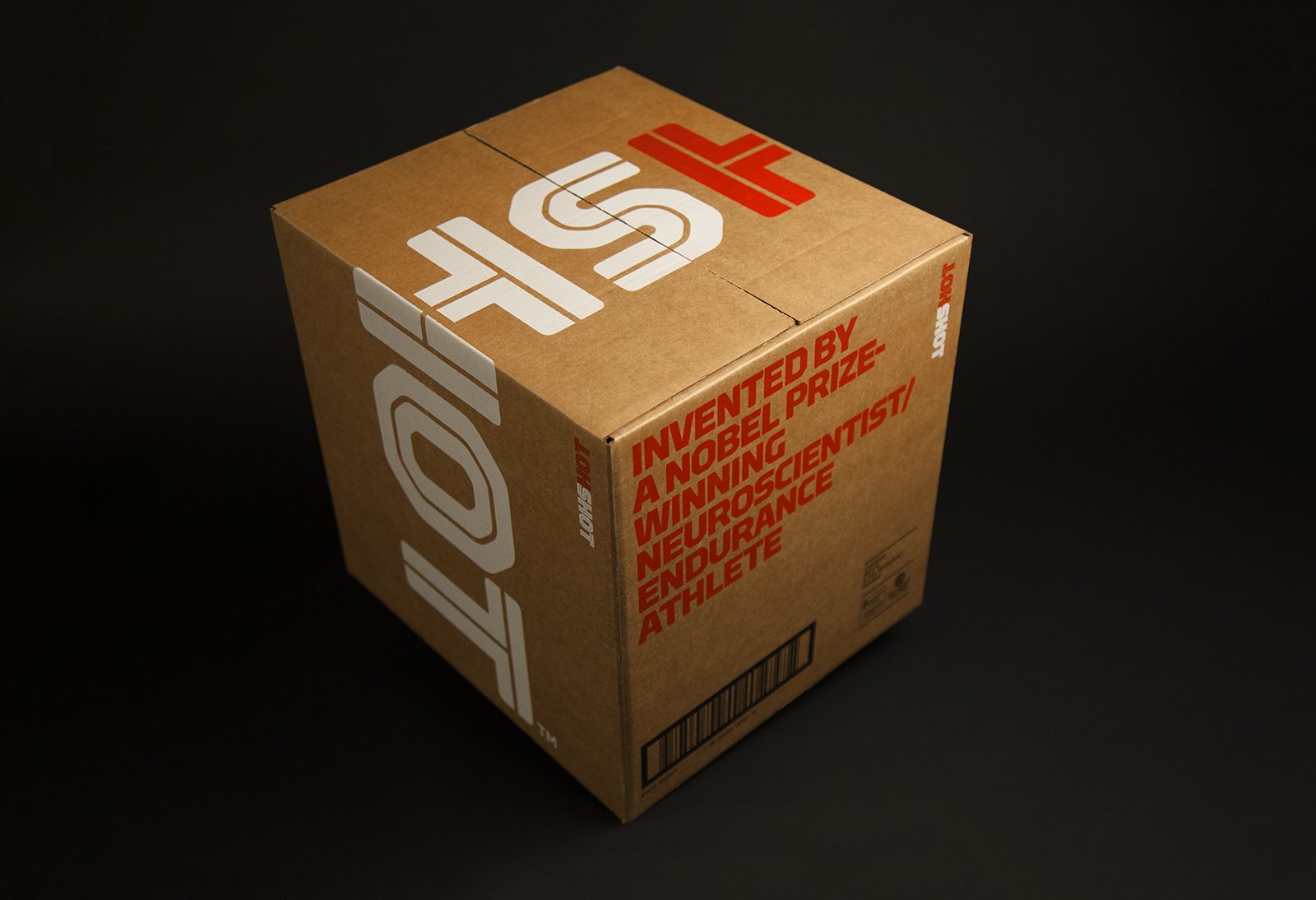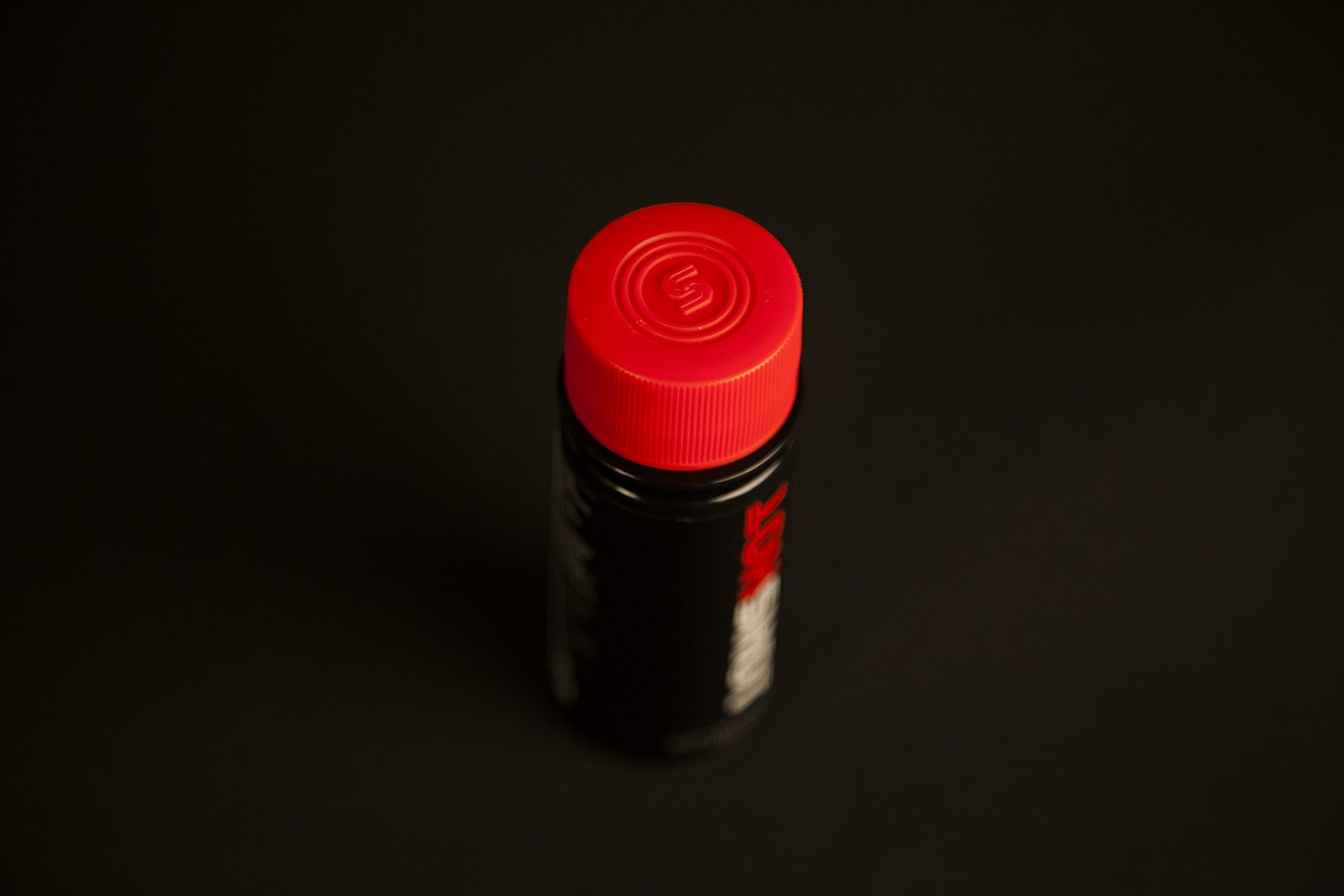 We also created custom iconography based on the logo, that is utilized on promotional materials and to help explain how the product works.